Thank you for visiting our website!! If you choose to visit Hamlin Reformed, here are some things you might want to know.
Come just as you are. If you are just passing by or seeking a new church family, dress casually or dress up, have a lot of opinions about God or more doubts or just don't know, we welcome you to walk with us.
We are a very rural congregation coming together from many communities in at least five counties.
We are grounded in Gods Word and intentionally let that inform our prayers, music, and mission.
We have been in existence since 1909, welcomed Dempster Reformed and Bemis Christian Reformed and many families to join us, have built two churches and a house, and because of a fire—are meeting in a restaurant while we go through a new building project.
Please feel free to worship with us, watch our livestream, or contact us with any questions.
Meet Our Pastor:
Steve Biswell
Pastor Steve was born in Missouri, finished college in Kansas, and pastored in Missouri, Vermont, New York, and North and South Dakota.
He is amazed that God allows him the honor of walking with so many people in their stories. He loves rural ministry and the chance to partner with those who choose to find ways to serve in the small, often forgotten, places.
His life mission statement is this: "By the grace of God, I will be a father (and grandfather) of integrity and a leader of hope."
While baseball and old books give him joy, be assured that encouraging his adult daughters and learning with his granddaughters put a smile in his heart.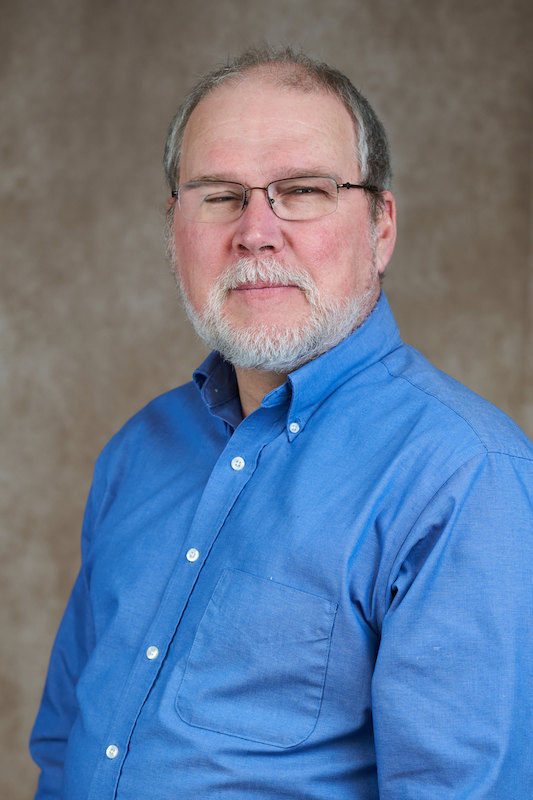 ---
Statement of Faith:
1) Concerning God
We believe in the triune God of Scripture, who has revealed Himself as one God in three persons: Father, Son and Holy Spirit, distinct in person yet equal in essence. We believe God is eternal and is the creator of all who sovereignly works out all things in accordance with His perfect will for His glory.
Romans 1:20, 1 Peter 1:2, 1 John 5:1-7
2) Concerning Jesus
We believe our Lord and Savior Jesus Christ came down from Heaven was incarnate of the Holy Spirit and the virgin Mary. Being full God and full man, Jesus, being sinless took the sin of the world upon Himself for the glory of the Father.
By His death on the cross He paid the ultimate sacrifice for our sins. In His resurrection from the tomb, He conquered death. He ascended into Heaven where He sits at the right hand of God the Father as the High Priest and the Advocate of all who believe.
The Bible assures us that Jesus will return again with power and authority to judge the living and the dead.
John 1:1-34, Hebrews 10:12-14, 1 Thessalonians 4:16-17
3) Concerning the Holy Spirit
We believe in the Holy Spirit who has set us free from the power of sin and death and has made us alive so that we may know our Savior Jesus Christ. The Holy Spirit as God is sent to dwell in, guide, teach, empower the believer, and convict of sin and convince of righteousness, and judgement. The Holy Spirit transforms us daily, in the lifelong pursuit of making us holy like Jesus, so we may be His witness to the world.
Romans 8:1-11, Galatians 5:22-23, John 14:16-17,26, 15:26
4) Concerning the Bible
We believe that God has spoken in the Scriptures, both Old and New Testaments, through the words of human authors. As the verbally inspired Word of God, the Bible is without error in the original writings, the complete revelation of His will for salvation, and the ultimate authority by which every realm of human knowledge and endeavor should be judged. Therefore, it is to be believed in all that it teaches, obeyed in all that it requires and trusted in all that it promises.
2 Timothy 3:16, 1 Thessalonians 2:13, 2 Peter 1:21, Matthew 24:3
5) Concerning Sin
Sin entered the world through the disobedience of our first parents, Adam and Eve, resulting in the fall and corruption of all humanity. Sin is the foremost thing that separates us from God. All humans are inherently sinful. Sin is an abomination to a just and holy God. A sin of omission is when we omit to do something good that we ought to do. A sin of commission is when we do something in thought, word or deed that we ought not to do. All those who live apart from the grace and mercy of God will be destined to spend eternity in Hell.
1 John 1:8-9, Galatians 5:19-21, Romans 3:23 5:12,18-19 6:23
6) Concerning Salvation
God, in His grace and mercy, provided a way for His justice to be satisfied for humanity's sin. Salvation is a matter of being saved from the wrath of God. The regenerating work of the Holy Spirit enables us to know and put our faith in Jesus as Savior and Lord. Salvation is attained by believing in Jesus Christ as our Lord and Savior as we confess and repent of our sins. Those who have repented of sin and believe in Jesus should live a changed life going forward; meaning they aim to avoid sinful living and instead labor to abide in Christ. Anyone who possesses genuine Christian faith and strives towards holy living, live in the assurance of spending eternity in Heaven with the triune God.
John 3:16-17 14:6, Ephesians 2:8-9, Acts 4:12, Romans 10:9, Titus 3:5
7) Concerning the Church
We believe that the true Church comprises all who have been justified by God's grace through faith alone in Christ alone. They are united by the Holy Spirit in the body of Christ, of which he is the Head.
Ephesians 2:20 4:10-16, Acts 20:28, Hebrews 10:23-25
8) Concerning the Sacraments
The Lord Jesus mandated two ordinances, Baptism, and the Lord's Supper, both which visibly and tangibly express the Gospel. Although they are not a means of salvation, when celebrated by the Church in genuine faith these two ordinances remind us of God's great gift of love, mercy and grace and they thus edify us in our faith walk.
a.) Jesus Christ instituted the Lord's Supper, given to those who believe, to remember His sacrifice on the cross for our redemption and for us to look forward to the future where we will enjoy the marriage feast of the Lamb in Heaven. We believe that the elements that we partake, the bread and the wine, are symbolic of Jesus' body and blood. When we celebrate the Lord's Supper, we offer the sacrament to professing members of Christ's Church in good standing.
b.) Baptism is a Christ-given and commanded sacrament. It is not a means of salvation but it is symbolic to the washing away of our sin, of cleansing and renewal. Baptism is a serious and wonderful sacrament and it ought not be doled out without reverence and right intentions. Whether baptism is received by a child of believing parents or by one who comes to faith and desires to profess Christ as their Savior, we trust in the gracious promises of God, knowing our lives are in his hands.
1 Corinthians 11:23-29, Matthew 28:18-20, Acts 2:38-39, Mark 16:16, Ephesians 4:1-6